Instructions for opening an online store
1、On the first page of the web site: www.molbase.com, click the "Register"button on the upper right corner to register, or directly log into the account for the registered user.

2、After registered and log into the account, click the "account name" to enter the user center.

3、Upon entering the "store information"in the user center, click "submit business information".
4、Fill out the "company information" and "applicant information", as required by the system.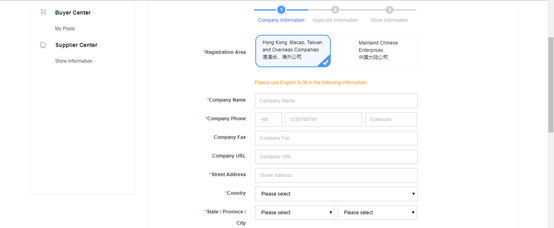 5、Fill out the related store information, and click "submission of application"once completed.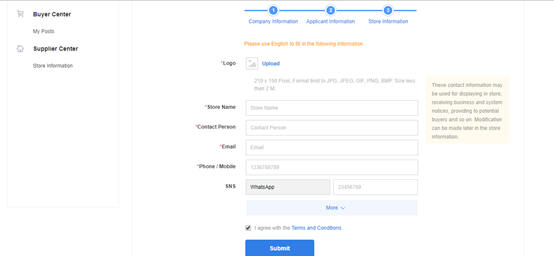 6、The opening of the online store is successful after MOLBASE evaluated and passed the application. Click the "Supplier Center"to perform a store management.